Team settings
Available on all plans
Cloud and self-hosted deployments
Team settings enable you to adjust settings applied to a specific team. Using Mattermost in a web browser or the desktop app, select the team name to access additional team options, including Team Settings.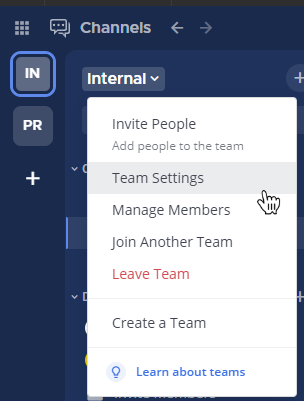 General
General settings provide options around how teams are displayed to users.
Import
Import from Slack
This feature has been deprecated. See our Migration Guide for details on migrating to Mattermost from other solutions, including Slack.